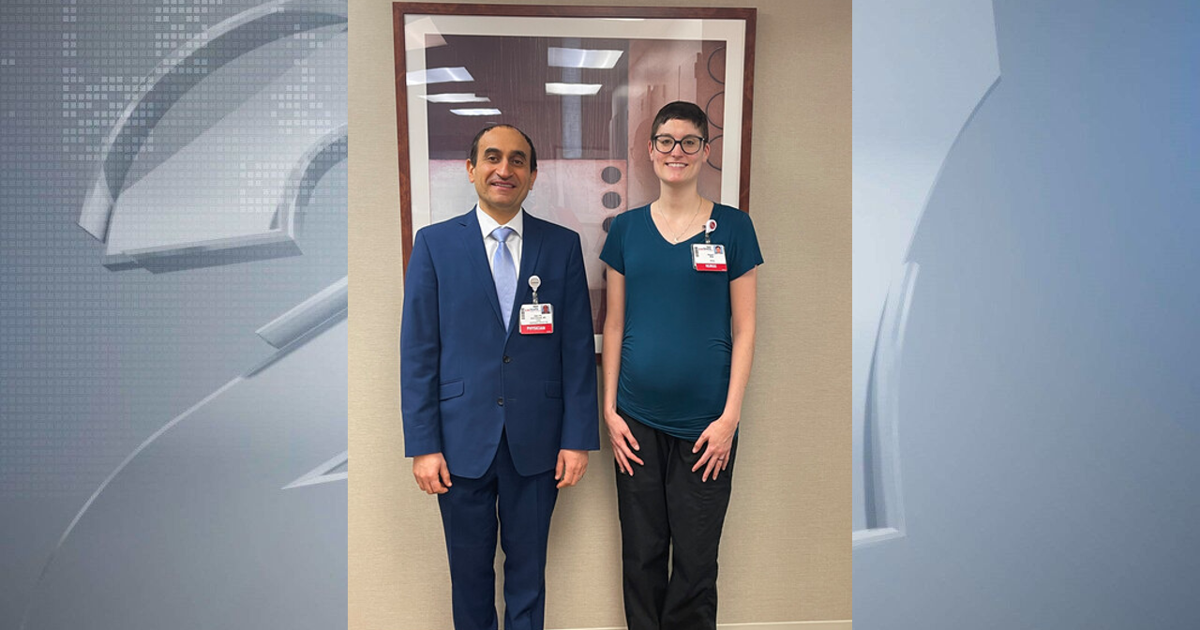 UW Health nurse finds migraine relief in new treatment | Best Stories
MADISON (WKOW) — A UW Health nurse has finally found relief from her chronic migraines thanks to a new treatment provided by a longtime colleague.
According to a press release from UW Health spokesperson Emily Kumlien, registered nurse Abby Turner saw her battle with chronic headaches worsen significantly while she was in nursing school. in 2014. She tried two different drugs on the recommendation of her doctor, imitrex and propranolol. , but neither had much effect.
"It helped, but the migraines didn't go away. It reduced them to once every few weeks instead of once a week," Turner said of propranolol in the statement.
At the same time, Turner began working with Dr. Alaa Abd-Elsayed, Medical Director of UW Health Pain Services and Pain Management Clinic. She was helping him with radiofrequency ablation for migraines, a procedure that delivers electrical stimulation to patients via wires and probes attached to the head.
Turner made an appointment with Abd-Elsayed at the pain clinic, investigating whether radiofrequency ablation would help. Abd-Elsayed said he was surprised to see her waiting for him.
"I walked into the room and there was Abby," Abd-Elsayed said. "We had worked on so many cases together – dozens of cases – but now maybe she was the one I would be dealing with."
But, instead of using only radiofrequency ablation, Abd-Elsayed tried a new technique, which combines the use of diagnostic nerve blocks to disrupt the nerves that signal pain, and the ablation itself prolongs the life of the blocker. He calls the "Albation technique."
Since starting treatment, Turner has been migraine-free for 10 months.
"It gave me a life without that terrible pain," Turner said.
The treatment is not permanent, but according to Abd-Elsayed, there are no known serious side effects and the impact can last for up to two years. Treatments are peer reviewed and approved, but the use of migraine treatment is a new target.