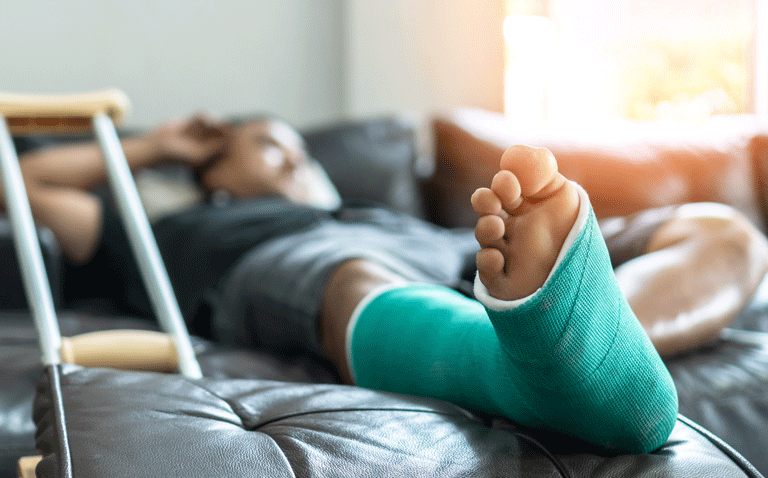 Strong opiates equivalent to paracetamol and codeine for pain after orthopedic surgery
Strong opiates such as oxycodone for pain relief after fracture surgery have been shown to be no better than paracetamol and codeine
The use of strong opiates does not appear to provide superior relief from post-freezing pain in patients after fracture surgery. This was the main finding of a study conducted by a team from the Daffodil Center, University of Sydney, Australia.
Although opiates are known to be effective in the management of acute pain, these drugs are not always necessary and in some cases may create more risk only benefits for patients. In addition, some data suggest that for every additional week of post-operative opioid use, there is a 44% increased risk abuse.
Given this potential for abuse, Australian researchers undertook a randomized, double-blind clinical trial to compare the effect on pain management of strong opiates to a combination of paracetamol and codeine, a weak opioid. They included patients who had been admitted to a major trauma hospital with at least one acute fracture of a long bone, for example, the humerus, radius, ulna, femur, tibia, or fibula, requiring repair. surgical management. Patients were then randomized 1: 1 to receive either oxycodone hydrochloride 5 mg or 10 mg or paracetamol and codeine (500 mg paracetamol and either 8 or 16 mg codeine) for up to three weeks although doses were increased downward in the last week. Data were collected on days 3, 7, 14 and 21 after discharge and the primary outcome measure was pain as measured by the digital pain rating scale (SNIR), which ranges from 0 to 10, with the highest score (10) indicating the worst pain imaginable. For the purposes of the study, the daily pain score from Day 1 to Day 7 was averaged.
Results
A total of 120 patients, 59 of whom were on strong opiates (oxycodone), were included in the study. The mean of the two groups was similar (36 years vs 38.2 years, oxycodone vs paracetamol / codeine) with slightly more women (27%) receiving oxycodone than paracetamol / codeine (23%). The mean daily NRS scores were 4.04 (95% CI 3.67 – 4.41) for oxycodone and 4.54 (95% CI 4.17 – 4.90) for paracetamol and codeine. The difference between the two groups between days 1 and 7 in pain scores was -0.50 (95% CI -1.11 to 0.12, p = 0.11). There was also no significant difference in the daily use of the tablets between the two groups between days 1 to 7 and 1 to 21.
The authors commented that there were no apparent differences in discharge pain scores between strong opiates and the combination of paracetamol and weak opiates, despite oxycodone delivering a 6-fold dose of opiates. higher. They concluded that because of the lack of difference in pain relief, stronger opioids after discharge from hospital after an orthopedic fracture should not be supported.
Quote
Jenkin DE et al. Efficacy of oxycodone hydrochloride (strong opioid) versus acetaminophen and codeine (mild opioid) for subacute pain after surgically treated fractures: a randomized clinical trial. JAMA Netw Open 2021