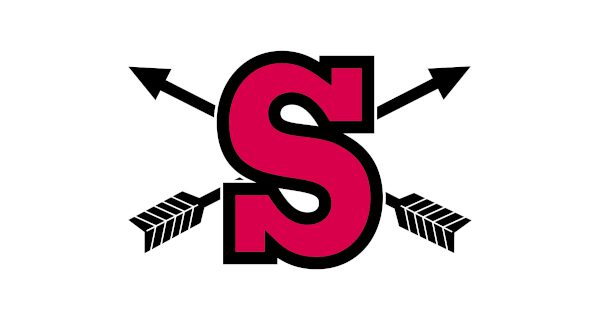 Arrows football fueled by doubt
By Mike Flanagan
Hometown Weekly Sports Editor
To put it simply, the cancellation of the 2020 ISL football season was a devastating blow.
Thanks to the vaccine rollout and progress made across the country over the past year, fall sports will return to ISL starting this week.
As there are for every ISL football schedule, there are a lot of unknowns for San Sebastian after a year off the grill. The Arrows will have to replace a few big holes up front with tight end Louis Hansen (Michigan) and receiver / defensive back Sam Frisoli (Tufts) both graduating.
Thankfully, the Frisoli brothers' seemingly endless pipeline to San Sebastian will continue into 2021. Three co-captains will lead the Arrows into battle: senior wide receiver Ben Frisoli, senior wide receiver Cormac Wright and offensive / defensive lineman. junior Ryan Donovan. Ben follows in the footsteps of his brothers Jack, Will and Sam, who all played and led the school's football and lacrosse teams.
"We are an unknown team," said Frisoli when asked about his team's general expectations for 2021. "We have lost a lot of very good players in the 2021 class, but we come to prove that we are a top team in the ISL. In the preseason poll we were ranked seventh which we all take to heart. Few people expect us to be good which only fuels us Even our senior class is pretty unknown, and this year we're all making names. "
Along with Frisoli and Wright, Seb's offense will also dismiss several key players: senior quarterback Braedon Donovan, senior running back PJ McKeigue, senior wide receiver Aidan McGuire and junior running back / wide receiver Zion Simmons.
Juniors Jordan Atkinson and Quincy Pickett and senior John Cox join Ryan Donovan to anchor the offensive and defensive lines. Junior Landon Bailey, who will also serve as the offensive running back, will be the anchor of the linebacker corps.
Frisoli says that while he and his teammates haven't competed together in two years, the motivation level of this group is the best of any team he's been a part of.
"Neither of us have played a real game in two years and I've never seen a team ready to go out and hit the kids like we are," said Frisoli. "We're a mean, aggressive team that's dying to hit people and make plays."
Seb's will open the 2021 season at home against Governor's Academy on September 25 at 1 p.m.
For fun and incisive sports analysis and video clips of the matches, follow Mike Flanagan on his personal Twitter and Instagram accounts @ flano0.